ShutOut

Slow-mass project

An inspirational consecutive advertising program that begins with a teaser and then slowly builds over the course of the 30 days of November and, on the 1st of December, a full-out call to action piece drives home the need for regular donors.



OUTLINE

The Movember Movement claims to be the leading charity changing the face of men's health. The Movember Movement tackles some of the biggest health issues faced by men: prostate cancer, testicular cancer, and mental health and suicide prevention.

Financial benefactors faced with a growing number of public health issues competing for funds, and because citizens are generally more concerned with avoiding contracting the extremely infectious disease that is the Novel Corona Virus and not other preventative health measures, there is a worry that the energy of the Movember movement may diminish.

"We know what works for men, and how to find and fund the most innovative research to have both a global and local impact. We continuously challenge the status quo, and invest quickly in what works. In 15 years we've funded more than 1,200 men's health projects around the world. By 2030 we'll reduce the number of men dying prematurely by 25%." (ibid)




BRIEF

Raising funds during, and long after Movember, in November.

"Every Movember, our community of Mo Bros and Mo Sistas are doing what they do best. Growing Mo's. Moving throughout the month. Hosting Mo-ments." Source: https://ca.movember.com/?home





TAGLINE

We excluded them for too long, so we are here to change the face of men's health. #includeyourself




APPLIED ARTS

Applied Arts 2022 Student Awards.
Category: Entire Advertising Campaign - Campaign.








STAGE 1
Awareness: in stage one we are introducing the ShutOut club. Promoting it throughout the city. Bus shelter ads read: "Coming soon. ShutOut. Read carefully."


Bus shelter ads read: "Coming soon. Read carefully."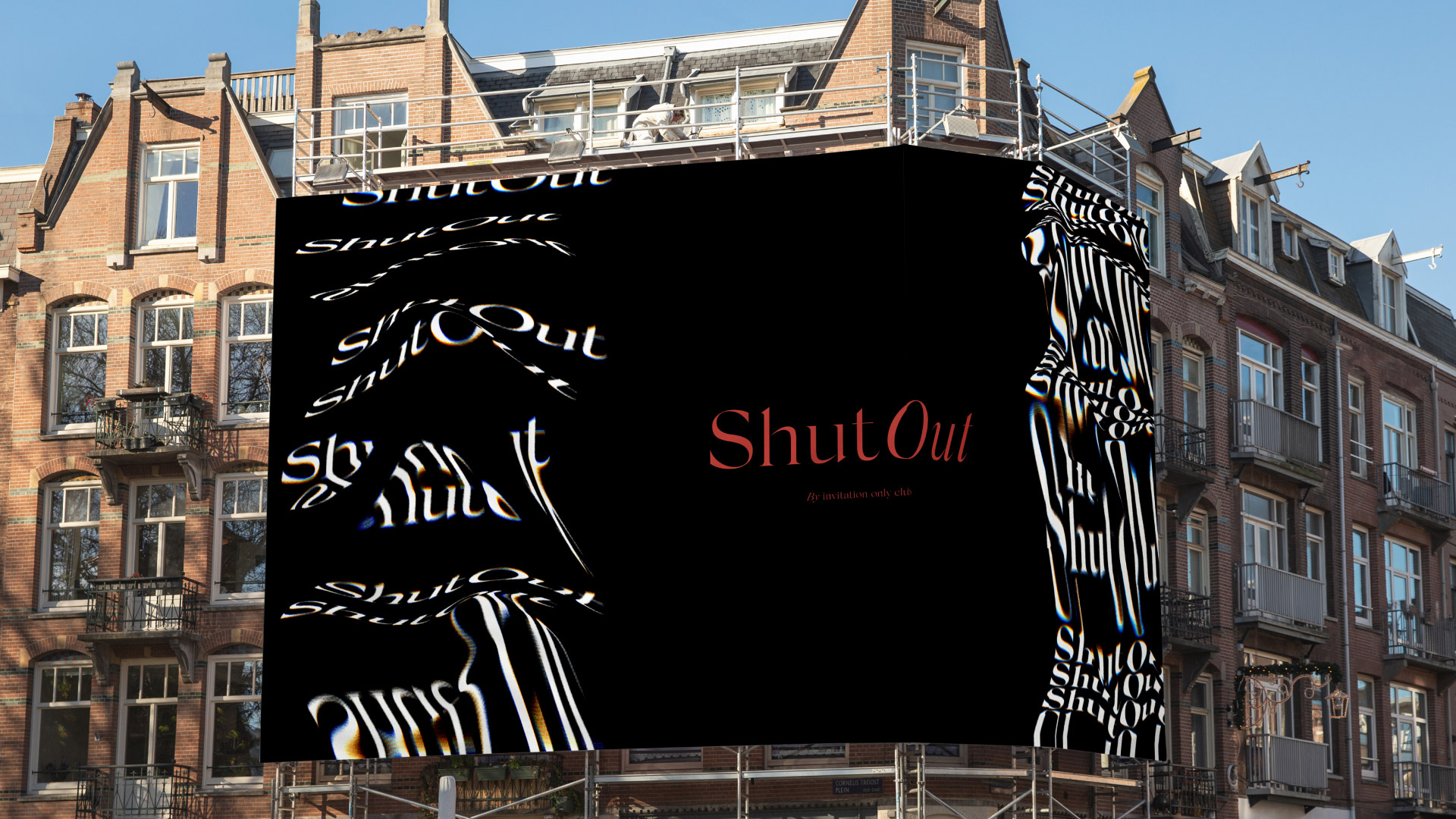 Billboard reads: "ShutOut. By invitation only club."
ShutOut: signage

Awareness: we are also introducing a series of billboards and posters with clues.


Billboard reads: "When was the last time you listened to the radio? CBC Radio One - is the one I trust."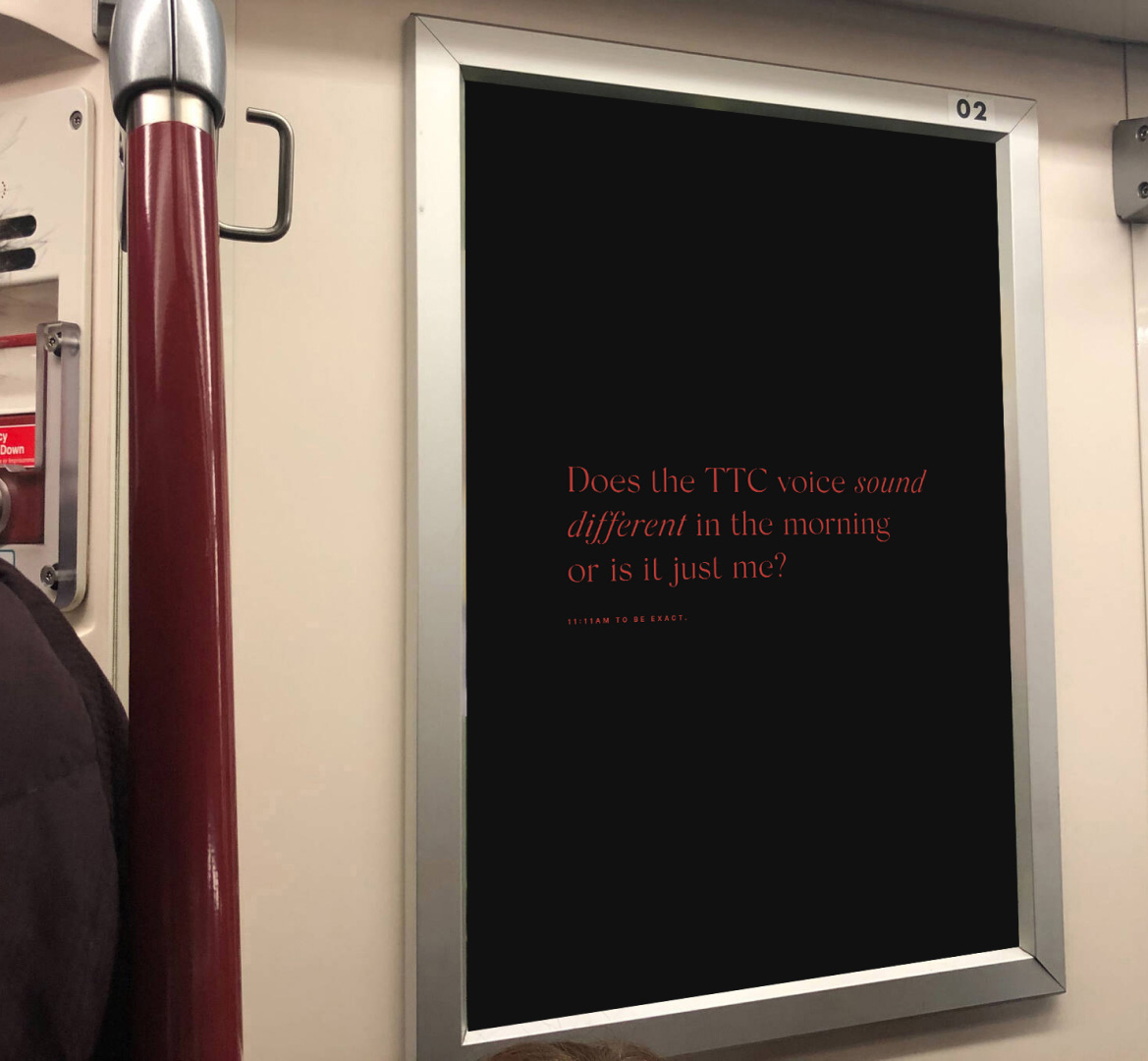 Poster reads: "Does the TTC voice sound different in the morning or is it just me? 11:11am to be exact."
Youtube ads: "ShutOut. Coming soon." The link will bring up a page with an impossible captcha below



An impossible captcha



The raffle. Announcements on the radio and public transit: "Text SHUTOUT to 1-800-111-2121 to enter the raffle."




At the same time we are releasing a new series of posters 11/11/21, that is when the results will be announced. Moreover, we are introducing the #getexcluded which will lead to the impossible captcha.


TTC posters: "Results. ShutOut. #getexcluded"





On 11/11/21 at 11:11 everyone who entered the raffle will get a text-message. If the link for some reason doesn't work or they try to message back, they will get a generic reply: "Apologies, we are experiencing a high-volume of requests at the moment. Please, try again later."


The text message
STAGE 2At this point we are releasing a new set of banners and posters "Join waitlist". The QR-code leads to the waitlist sign up page.
"Join waitlist" bus shelter ads
Fake trains and streetcars with ShutOut branding for members-only



The Instagram page will be private and won't accept any requests. Paid ads for Instagram stories. Getting published in NarcityCanada.


STAGE 3People will be able to sign up for the waitlist. Once they signed up, they will see how many people are in front of them. There is also an option to move up by sharing the link.

View prototype here
They won't be on the list for too long. Once they reach the 0, they will be invited to join.

View prototype here
Finally, they will be redirected to movember.com where they can donate, read more about the organization and purchase merch that supports #includeyourself.




On movember.com Include yourself will be placed under Support us tab in the main nav (in addition to the banner in the carousel).